So my creative mind has been cranking for a while and now I have made the trip to Joanns, bought the fabric and the pattern, and armed myself to delve yet again into a sewing project! This time, it's a blouse.
Now I wanted something that could be almost year round. This top that I'm going to make now could be probably worn spring, summer, and fall. Probably not the dead of winter, but you never know, with a sweater perhaps.
Anyways, here's the pattern I chose.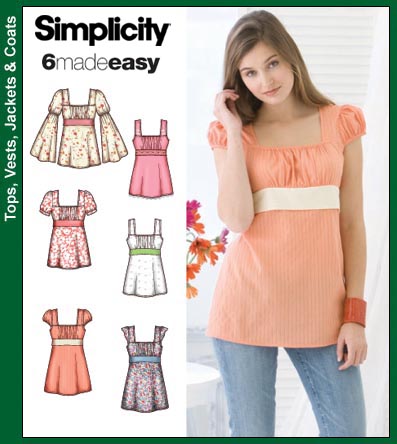 No, I'm not making that one with those huge medieval sleeves. I'm going to make basically the view shown on the model, except with 3/4 sleeves. I think. We'll see how it looks.
I found a beautiful blue/grey calico and I got a pretty golden brown for the contrasting band.
I will keep you posted with pictures of the progress of my new top!
Yours truly,